Fri 26th Jul - Thu 01st Aug 2019
---
Starts 00:00 hrs
---
---
---
---
---
Description:
The scariest doll in cinema is back…
Determined to keep Annabelle from wreaking more havoc, demonologists Ed and Lorraine Warren bring the possessed doll to the locked artifacts room in their home, placing her safely behind sacred glass and enlisting a priest's blessing. But an unholy night of horror awaits as Annabelle awakens the evil spirits in the room, who all set their sights on a new target: the Warrens' ten-year-old daughter and her friends.
Running time: 2h06, including ads and trailers.
To purchase tickets directly, click on 'Visit Event Website' above.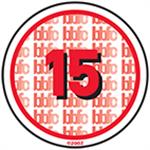 Please be aware you must be aged 15 or over to see this film, and you may be required to show photographic I.D. to gain entry to the cinema.