Fri 13th Dec - Thu 19th Dec 2019
---
Starts 00:00 hrs
---
---
---
---
---
Description:
The all-female trio of international crime fighters returns to the big screen in this action-packed reboot, starring Kristen Stewart, Naomi Scott, Ella Balinska, Elizabeth Banks and Patrick Stewart.
Computer programmer Elena's life is thrown into chaos when she raises the alarm on a revolutionary new technology that could be weaponised. She finds herself joining the Townsend Agency, working alongside spies Sabina and Jane to try and stop the technology from getting into the wrong hands.
Running time: 2h18, including ads and trailers.
To purchase tickets directly, click on 'Visit Event Website' above.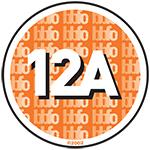 Please be aware that no-one under the age of 12 may see a 12A film in a cinema unless accompanied by an adult. Unaccompanied children may be required to show photographic I.D. (e.g. a Young Scot card) to gain entry to the cinema