Fri 01st Nov - Thu 07th Nov 2019
---
Starts 00:00 hrs
---
---
---
---
---
Description:
Academy Award-winning director Ang Lee (Life of Pi) directs Will Smith in this innovative action thriller.
After an illustrious career, hitman Henry Brogan has finally decided to call time on his killing days. However, he suddenly finds himself targeted by a mysterious young operative that seemingly can predict his every move. If he has any chance of starting a new life, Henry must work out how to defeat his younger, quicker, and fitter doppelganger before it's too late.
Running time: 2h17, including ads and trailers.
To book tickets directly, click on 'Visit Event Website' above.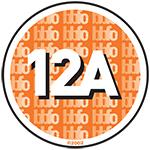 Please be aware that no-one under the age of 12 may see a 12A film in a cinema unless accompanied by an adult. Unaccompanied children may be required to show photographic I.D. (e.g. a Young Scot card) to gain entry to the cinema.