Fri 14th Jun - Thu 20th Jun 2019
---
Starts 00:00 hrs
---
---
---
---
---
Description:
This spectacular creature feature follows the heroic efforts of the crypto-zoological agency Monarch as its members face off against a battery of god-sized monsters, including the mighty Godzilla, who collides with Mothra, Rodan, and his ultimate nemesis, the three-headed King Ghidorah. When these ancient super-species – thought to be mere myths – rise again, they all vie for supremacy, leaving humanity's very existence hanging in the balance.
Running time: 2h32, including ads and trailers.
To purchase tickets, click on 'Visit Event Website'.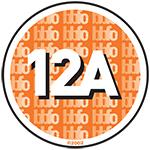 Please be aware that no-one under the age of 12 may see a 12A film in a cinema unless accompanied by an adult. Unaccompanied children may be required to show photographic I.D. (e.g. a Young Scot card) to gain entry to the cinema.