Fri 12th Jul - Wed 17th Jul 2019
---
Starts 00:00 hrs
---
---
---
---
---
Description:
Katherine Newbury is a veteran late-night talk show host, but she and her team of all-male, all-white writers have grown complacent – and when she's called out on her apparent inability to work with other women, Katherine quickly hires newcomer Molly in order to show willing. Her decision has unexpectedly hilarious consequences as the two women, separated by culture and generation, are united by their love of a biting punchline.
Running time: 2h02, including ads and trailers.
To purchase tickets directly, click on 'Visit Event Website' above.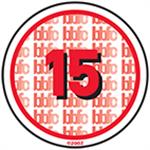 Please be aware you must be aged 15 or over to see this film, and you may be required to show photographic I.D. to gain entry to the cinema.