Mon 16th Dec - Tue 17th Dec 2019
---
Starts 00:00 hrs
---
---
---
---
---
Description:
Director Roland Emmerich (Independence Day) brings the true story of the Battle of Midway to the big screen in spectacular fashion, with a cast that includes Woody Harrelson, Ed Skrein, Patrick Wilson and Luke Evans.
Only months after the attack on Pearl Harbour, the Pacific War has begun to intensify between US and Japanese forces. With their enemy demoralised, the Japanese hope that striking the important naval base of Midway will cripple the Americans once and for all.
Running time: 2h38, including ads and trailers.
To purchase tickets directly, click on 'Visit Event Website' above.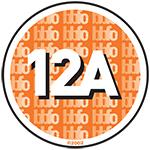 Please be aware that no-one under the age of 12 may see a 12A film in a cinema unless accompanied by an adult. Unaccompanied children may be required to show photographic I.D. (e.g. a Young Scot card) to gain entry to the cinema.