Sun 19th Jan 2020
---
Starts 00:00 hrs
---
---
---
---
---
Description:
A beautifully understated yet deeply affecting drama with two superb performances from Lesley Manville and Liam Neeson at its core.
Joan and Tom have been married for many years, and there is an ease to their relationship which only comes from spending a lifetime together. When Joan is diagnosed with breast cancer, Tom is there to support her, and we follow as they navigate the mundane and frightening new world of examinations, diagnoses and waiting rooms.
Running time: 1h52, including ads and trailers.
To purchase tickets directly, click on 'Visit Event Website' above.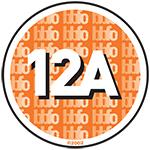 Please be aware that no-one under the age of 12 may see a 12A film in a cinema unless accompanied by an adult. Unaccompanied children may be required to show photographic I.D. (e.g. a Young Scot card) to gain entry to the cinema.