Tue 27th Aug 2019
---
Starts 00:00 hrs
---
---
---
---
---
Description:
Director Ron Howard pays tribute to a towering cultural figure with this affectionate and entertaining documentary.
Granted unique access to the Pavarotti family archives, home videos, behind the scenes and extensive live music footage, we see Pavarotti's personal story emerge: from his humble beginnings in northern Italy through to global superstardom. We get to know the great tenor as a husband and a father, a committed philanthropist, as well as a fragile artist who had a complex relationship with his own unique talents and unprecedented success.
Running time: 2h14, including ads and trailers.
To purchase tickets directly, click on 'Visit Event Website' above.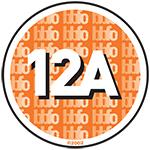 Please be aware that no-one under the age of 12 may see a 12A film in a cinema unless accompanied by an adult. Unaccompanied children may be required to show photographic I.D. (e.g. a Young Scot card) to gain entry to the cinema.