Mon 23rd Sep - Tue 24th Sep 2019
---
Starts 00:00 hrs
---
---
---
---
---
Description:
A group of teenagers stumble upon a sinister book, and set in motion a terrifying chain of events.
Sarah Bellows, a tortured young girl with dark secrets, turned her horribly twisted life into a book full of scary stories, with each one more gruesome than the last. Years later, in 1968, a group of friends who break into a long-abandoned mansion find the mysterious book. They soon discover the awful truth: as they read them, the haunted stories have come to life and the monsters within have awoken.
Running time: 2h07, including ads and trailers.
To purchase tickets directly, click on 'Visit Event Website' above.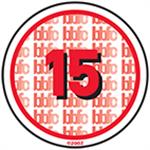 Please be aware you must be aged 15 or over to see this film, and you may be required to show photographic I.D. to gain entry to the cinema.