Description:
Dir Harry Wootliff, UK 2018, 2h03, Cert 15
Cast: Laia Costa, Josh O'Connor, Peter Wight, Lisa McGrillis, Stuart Martin.
British director Harry Wootliff's debut feature is a warm, tender and beautifully observed portrait of a relationship.
Elena and Jake (Laia Costa and Josh O'Connor, both superb) meet by chance one New Years Eve, fighting over a taxi on a Glasgow street. But, instead of going their separate ways after a shared ride, they start a passionate relationship. Within weeks they are living together, and not long after they talk about starting a family. But, as the seasons pass, reality catches up with them. Falling in love was the easy part, but can they remain in love when life doesn't give them everything they hoped for?
This screening will be followed by a Q&A with director Harry Wootliff.
"A terrifically engrossing drama about two wholly believable characters, made with the kind of wit, honesty and raw emotional intimacy that pierces right to the heart of their relationship." – Mark Kermode
During Screenplay, films will begin no later than five minutes after the advertised time – please make sure you arrive in plenty of time to take your seat.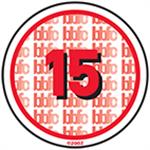 Please be aware you must be aged 15 or over to see this film, and you may be required to show photographic I.D. to gain entry to the cinema.
To purchase tickets directly, click on 'Visit Event Website' above.