Wed 18th Dec 2019
---
Starts 00:00 hrs
---
---
---
---
---
Description:
Another chance to see The Force Awakens (as well as  The Last Jedi) on the big screen, in advance of the eagerly anticipated release of Star Wars: The Rise of Skywalker.
Three decades after the Empire's defeat, a new threat arises in the militant First Order. Stormtrooper defector Finn and spare parts scavenger Rey are caught up in the Resistance's search for the missing Luke Skywalker.
Running time: 2h35, including ads and trailers.
To purchase tickets directly, click on 'Visit Event Website' above.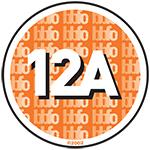 Please be aware that no-one under the age of 12 may see a 12A film in a cinema unless accompanied by an adult. Unaccompanied children may be required to show photographic I.D. (e.g. a Young Scot card) to gain entry to the cinema.