Fri 15th Nov - Thu 21st Nov 2019
---
Starts 00:00 hrs
---
---
---
---
---
Description:
Starring Linda Hamilton, Mackenzie Davis and Arnold Schwarzenegger, this brilliant new sequel follows on from the events of action classic Terminator 2: Judgement Day.
When Skynet sends a powerful new Terminator from the future to kill Dani Ramos, Sarah Connor must team up with Grace, a cyborg-human hybrid, and the original T-800 Terminator to fight the new threat and save the future once and for all.
Running time: 2h28, including ads and trailers.
To purchase tickets directly, click on 'Visit Event Website' above.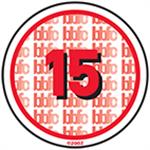 Please be aware you must be aged 15 or over to see this film, and you may be required to show photographic I.D. to gain entry to the cinema.