Fri 24th Jan - Sat 25th Jan 2020
---
Starts 00:00 hrs
---
---
---
---
---
Description:
This inspiring documentary chronicles the eight-year quest of John and Molly Chester, as they trade their busy lives in Los Angeles for 200 acres of barren farmland and a dream to harvest in harmony with nature.
Featuring breathtaking cinematography, captivating animals, and an urgent message to heed Mother Nature's call, The Biggest Little Farm provides us all with a vital blueprint for better living and a healthier planet.
Running time: 1h51, including ads and trailers.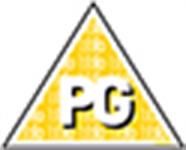 To purchase tickets directly, click on 'Visit Event Website' above.