Fri 21st Feb - Thu 27th Feb 2020
---
Starts 00:00 hrs
---
---
---
---
---
Description:
Robert Pattinson and Willem Dafoe give powerhouse performances in this hypnotic and hallucinatory tale set on a remote and mysterious New England island in the 1890s.
Two men arrive on a desolate island for a four-week stint tending to a lighthouse. As the two men feel increasingly isolated, tempers start to fray, and madness begins to slip into their daily lives.
Listen out for the sound of the foghorn, which combines recordings made by our own JJ Jamieson at Sumburgh Head and at Nash Point Lighthouse in Wales!
Running time: 2h09, including ads and trailers.
To purchase tickets, click on 'Visit Event Website' above.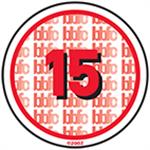 Please be aware you must be aged 15 or over to see this film, and you may be required to show photographic I.D. to gain entry to the cinema.